Land or Brand: Why New Mexico offers efficient land investments.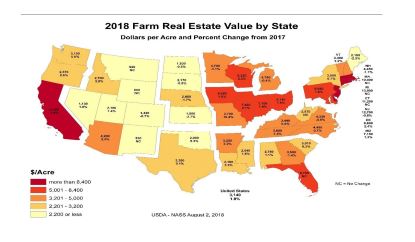 Land or Brand: Why New Mexico offers efficient land investments.
By: Paul Aitken
New Mexico's Hidden secrets, and benefits of land ownership.
Memories of the old west are still alive in the desert southwest region of New Mexico. While the Zia state enlightens nostalgic memories of warmth, sunshine and open roads, the land also cultivates rich culture and opportunity. New Mexico's unique landscapes from the towering vistas and prolonged mesas, the eyes are seemingly never bored when traversing the undulating terrain.
While the terrain is rich in history and culture, New Mexico is home to the oldest State Capitol in the country dating back to 161​0.​ The history of wealth and exploration are ever prevalent in the plaza of Santa Fe. Between the weather, culture and roadrunners... it is easy to understand why so many people are moving to New Mexico and buying properties and land. New Mexico offers functionality, efficiency and a tax haven unknown to many, even investors, ranchers and developers.
As family time has been captured by digital devices, owning a ranch may provide intangible benefits such as uninterrupted family time and the enjoyment of nature. Land investments in New Mexico can offer low cost, consistent growth investments that also offer close proximity to other larger cities. Compared to bordering states, the lower cost land combined with seemingly low property taxes equates to very low operating costs.
How many other states offer such consistent returns yet still at a bargain price? Ranchers from far and wide, travel to explore property with intentions to create a retreat or live out their dreams of building homes and homesteads or maybe something more like an old west town (​ Like on the Imus Ranch)!​
Are you ready to decide how to develop your property? New Mexico has been booming with real estate opportunities for the past decade. Even famous moguls have developed properties outside of Santa Fe like Don Imus, Jane Fonda and Val Kilmer.
While many retirees are flocking to New Mexico to enjoy the warm sunshine and unbridled clean air, many large corporations are picking up land across the state as well. Companies such as Netfli​x, NBCUniversal,​ Facebook and​ Virgin Galacti​c are making new Mexico not only booming with energy infrastructure but also​ technology.
Why are New Mexico land investments so valuable to celebrities, companies and everyday people?
New Mexico offers significantly cheape​rproperty taxes​ compared to Texas. Land values are traditionally cheaper than surrounding states, exasperating the relevancy of cheaper property taxes as owners will pay less tax overall. Which essentially means the maintenance and cost of upkeeping the property are considerably cheaper than most other states that border New Mexico.
New Mexico Recession Proof Land & Low Volatility
Investments. NM has a history of ever increasing nominal land value, even​ when the recession of 2008 hit the local economy, nominal values dipped slightly and for only a period of a few years before bouncing back significantly. From the period of 2015 to 2019 New Mexico farm acreage values rose roughly 9% from $523/acre to $570/acre. Source: USDA

New Mexico lands has low development costs. New Mexico may offer multiple types of environments and landscapes throughout the state, but typically the low average tree height and density of vegetation greatly decreases the cost for infrastructure development on many ranches.
Thriving government driven industries create sustainability for land investments.
New Mexico tops the lis​t as the most popular state for relocating retirees. Tourism is building as the​United States quickly learns of the untold treasures of New Mexic​o.​ From the aliens of Roswell to the scenic bluffs of the four corners, Americans are flocking to an affordable adventure that enlightens tourists to sites only witnessed in the movies.
From the rising mesa in the west, to the verdant forests in the Northeast, New Mexico offers a slice of various landscapes to experience, ever teasing the adventurous mind. While nearby states offer well known tax havens and ripe opportunities for real estate investment, a quick search of New Mexico will reveal less costly investment opportunities for ranch brokers, buyers and investors.
New Mexico's future looks bright as it quickly becomes a favorite for retirees, further boosting the economy for years to come. New Mexico's rich culture, paired with its plentiful parks and outdoor activities, make this state a dream location for adventure-bound retirees. With growing tourism, new and unique business opportunities, like leasing space for ATV tours, offer numerous revenue generating opportunities for ranch owners.
Let the rising sun shine on you and your family in New Mexico. With low cost of development, low taxes and a consistent growth in value, it's no wonder why families are investing in New Mexico. Investors far and wide are even using land as a physical asset with consistent growth for their portfolio. Even investors both international and domestic are seeing a bright future for New Mexico. While Texas may get the spotlight, New Mexico is the hidden gem you might need to explore.