New Mexico hunting ranches deliver!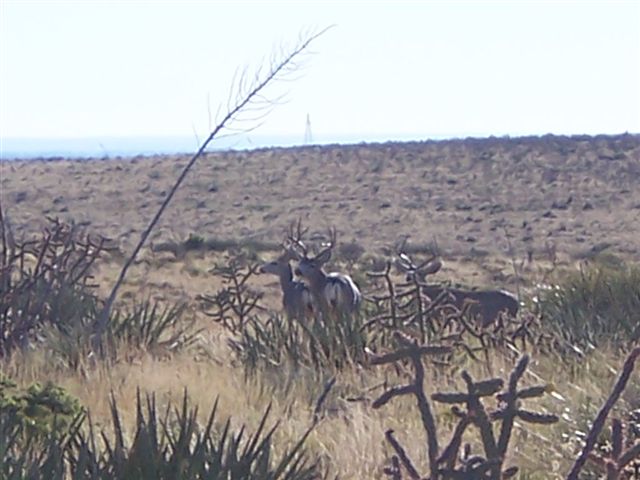 Whether you're hunting the abundant mule deer and bird life, or big game hunting for bull elk and pronghorn, or maybe you're holding out for the more exotic species including ibex, oryx or barbary sheep… You'll find big game hunting in New Mexico offers opportunities as diverse as the terrain, and not to be found anywhere else.
Because private land owners are able to manage the wildlife on their property, hunting private versus public lands consistently outperforms for sportsmen and women.
Ideally, owners and managers have a pulse on the landscape they control. This includes routinely working with state game agencies, wildlife biologists, or wildlife professionals.
Knowing wildlife numbers, predator densities, harvest objectives, age structures, reproduction rates, and how your neighbors manage all tie into the ecological health of your own ranch. This bank of knowledge also informs pasture rotations, forestry management, water and irrigation, and so on.
As a side income-generator, private land owners are able to sell a range of hunting permits and operate a small-scale hunting business. The business can be operated to support wildlife management goals, and as a result, hunters pay a premium to hunt well-maintained lands.
Featured hunting ranch:
Gran Quivira West Ranch delivers season after season.
14,720 DEEDED acres in central NM –
close to Ruidoso and skiing, Albuquerque, and Roswell.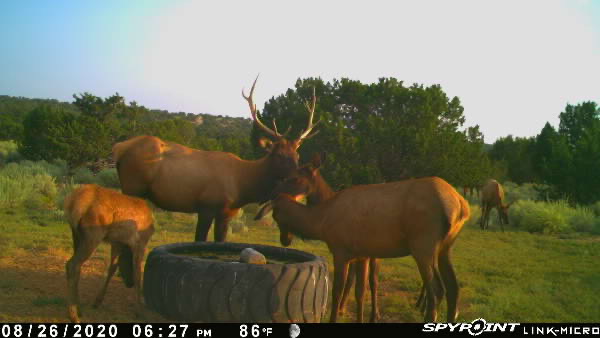 The owner has been selective over the years, and the resource management is paying off. One of the benefits of deeded land is the ability to optimally manage the wild game populations.
View hunting photos of recently harvested trophy bull elk (and more) at the link.

Not far from bustling Albuquerque to the north west, Roswell to the south east, or Ruidoso and Ski Apache to south west, Gran Quivira West Ranch enjoys extreme privacy, seclusion, and of course, terrific hunting with civilization and recreation within easy reach.
Situated at a higher elevation with pleasant temps and diverse terrain, the ranch makes a great year-round getaway. The property also features a remodeled lodge with artisan and reclaimed updates throughout.
You'll find all the benefits that come with 100% deeded private land, plus quaint, uncrowded Corona is just down the road offering grocery and convenience stores, medical services, restaurants and more. Just 75 miles away, Ruidoso offers skiing, hiking, mountain biking, great restaurants and shopping, as well as resort amenities. The combination of extreme privacy, excellent hunting, and proximity to civilization, recreation and amenities is the most sought-after, and elusive, type of property on the market today. Gran Quivira West Ranch has it all, and more…
It is offered at an excellent value, with a beautiful hunting lodge, wells, drinkers, tanks, and 1,200 acres of rangeland restoration, and more! It was only recently put on the market, aGran Quivira West Ranch nd an adjoining ranch recently sold, so take a look at this gem while it's still available…
View Gran Quivira West Ranch Listing